Now, more than ever, we need international action on rare diseases

The Voice of Rare Disease Patients in Europe
Making universal health coverage a reality for people living with a rare disease
The current pandemic underscores the importance of ensuring universal health coverage (UHC) for everyone, including people affected by rare diseases.
In 2019, UN Member States committed to UHC that is inclusive of rare diseases. Now it is time to make this a reality. At the end of 2019, Rare Diseases International (RDI) signed a memorandum of understanding with the World Health Organization (WHO) and preparations are now underway for the establishment of a WHO Collaborative Global Network for Rare Diseases.
From September, RDI and EURORDIS will also launch a campaign to encourage their member patient organisations to advocate at the national level for the implementation of UHC that is inclusive of rare diseases. Read more on how you can get involved!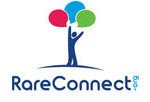 RARECONNECT
EURORDIS TV
Watch Ilaria Galetti explain why she became an ePAG advocate for her European Reference Network
OPEN ACADEMY
Apply now – EURORDIS Winter School on Scientific Innovation & Translational Research, Paris, 12-16 April 2021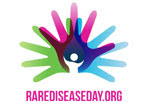 RARE DISEASE DAY 2021
Announcement: Chan Zuckerberg Initiative Rare Disease Day grant awarded to amplify the rare disease voice across borders & diseases
EURORDIS BLACK PEARL AWARDS
Have you seen a film, read a book or listened to a radio show that does a great job of raising awareness of rare diseases? Nominate it for an International Media Award!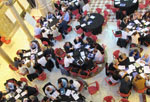 EURORDIS ROUND TABLE OF COMPANIES
Registration open: 30th ERTC online workshop 'Newborn Screening: Shaping the future', 15 & 16 October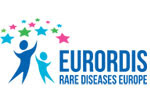 WHAT'S NEW AT EURORDIS?
EURACTIV article: Rare diseases need more centralised processes within the EU
PATIENTS ADVANCING RESEARCH
NORD request for research proposals on pseudomyxoma peritonei & neuroendocrine cell hyperplasia of infancy
RARE DISEASE AWARENESS DATES
World Patient Safety Day (17 September 2020) – share your patient safety story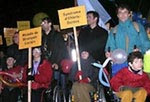 MEMBERS' CORNER
Ehlers Danlos syndrome webinar, organised by the French Union of ED Syndromes, 11 September
ORPHAN MEDICINES
Academia developing medicines for rare diseases to receive free EMA scientific advice
Follow us
28°C
Hrvatska udruga leukemija i limfomi
predsjednik Dražen Vincek
Trg hrvatskih velikana 2/ll
10 000 Zagreb
GSM: +385 (0)91 4873 561
TEL: +385 (0)1 4873 561
e-mail: udruga.hull.zagreb@gmail.com
Web adresa: www.hull.hr
IBAN: HR 36 2340 0091 1100 4711 4
SWIFT CODE: PBZGHR2X
Istaknuti sponzori HULL-a