HULL PRENOSI OBJAVU EURORDIS-a (RARE DISEASES EUROPE - RIJETKE BOLESTI EUROPA)
Očekuje se da će slljedećeg mjeseca Europska komisija predložitit novi okvir upravljanja zdravstvenim podacima – Europski prostor zdravstvenih podataka, koji ima za cilj povezati nacionalne zdravstvene sustave Europe kako bi se osigurao siguran i učinkovit prijenos zdravstvenih podataka diljem Europe. O ovome možete detaljnije pročitati u nastavku, kao i o drugim inicijativama i aktivnostima, uključujući Europsku konferenciju o rijetkim bolestima te globalnu anketu o putu do dijagnoze rijetke bolesti koju provodi RARE BAROMETER, EURORDIS-ov istraživački program. U nastavku pročitajte i ostale vijesti o rijetkim bolestima.
European Health Data Space: Unlocking the potential of health data for rare diseases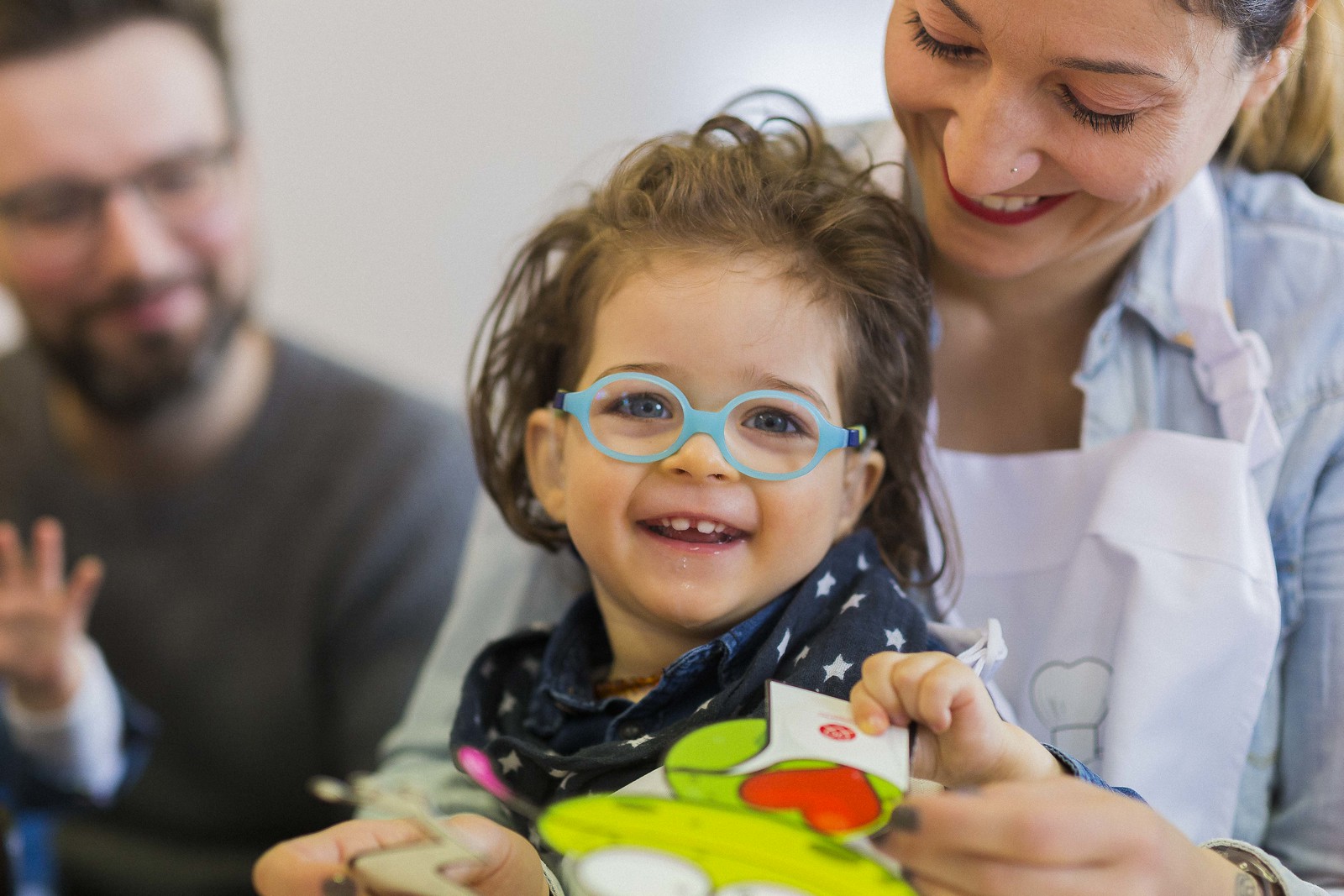 Sharing health data to advance scientific research and improve clinical practice is of particular importance to the rare disease community, where knowledge and expertise are limited, patient populations are geographically dispersed and their health data is scattered. Next month, the European Commission is expected to propose a new governance framework for health data – a European Health Data Space (EHDS) – which aims to connect European national health systems to ensure a secure and efficient health data transfer across Europe. 
Henceforward, such exchange would foster evidence-based care, promote informed health policy decision making, reinforce healthcare delivery and encourage data re-use to support research and accelerate the development of new rare disease treatments, medicines, and medical devices.
RARECONNECT
RareConnect, a platform enabling rare disease patients to form global connections, is looking for families affected by COL4A1 or COL4A2 related disorders to join the newly established community on their website. Find out more!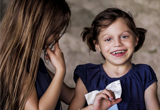 GET INVOLVED
Conect4Children is hosting an online webinar on 28 April. The webinar is open to all patients and patient representatives who are interested in finding out more information about the c4c project, and discovering further opportunities for engagement! Sign up for the webinar now.
OPEN ACADEMY
Learn more about international advocacy initiatives and global advocacy efforts by taking the Open Academy online course on International Advocacy for Rare Diseases!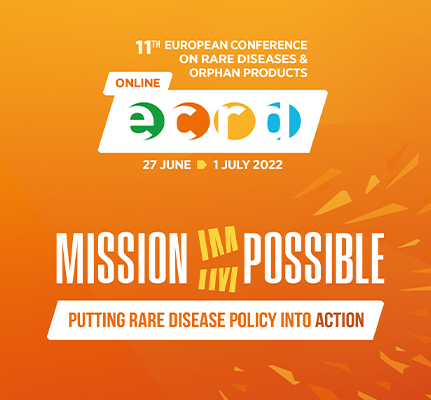 EUROPEAN CONFERENCE ON RARE DISEASES & ORPHAN PRODUCTS
Don't miss the opportunity to have your rare disease project showcased at the largest patient-led conference! If your research relates to the topic of rare diseases, we would love to hear more from you – Submit a 300-word poster abstract about your project now.
RARE BAROMETER
The EURORDIS survey programme Rare Barometer has launched a global survey on the journey to diagnosis for people living with a rare disease! The survey is open to people living with a rare disease and their family members from any country in the world and is translated into 26 languages. Take and share the survey today!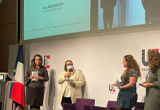 RARE 2030 ACTION: #30MILLIONREASONS CAMPAIGN
The High-Level Ministerial Conference on Innovation and Care Pathways that took place on 28 February 2022 marked an important milestone in shaping European rare disease policies. You can read our Conference report to learn more about the key messages, facts and figures, as well as excerpts of speeches from European and national policy makers.
WHAT'S NEW AT EURORDIS?
EURORDIS – Rare Diseases Europe has partnered with Airbnb in a joint initiative to provide free housing abroad for members of the Ukrainian rare disease community who are fleeing the country. Read the press release and spread the news.
OTHER RARE DISEASE NEWS
The HTx winter newsletter is out now! Catch up on their achievements from 2021, replay past workshops, and check out the events schedule to discover what's in store for 2022. Subscribe to the HTx newsletter now! For more information, please contact matteo.scarabelli@eurordis.org.
INTERNATIONAL
The IGPrare project, of which EURORDIS is a partner, is conducting a European research study involving patient association representatives that aims to identify solutions regarding patient disclosure of genetic information. If you are interested in participating in this project, please contact mariongott@gmail.com or visit their website for more information.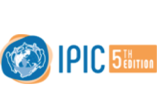 MEMBERS' CORNER
Register now for the 5th edition of the International Immunodeficiencies Congress (IPIC)! Taking place from 27 – 29 April, the congress will bring together stakeholders in the field of primary immunodeficiencies and will feature thought-provoking and interactive sessions.
ORPHAN MEDICINES
Follow us
-1°C
Hrvatska udruga leukemija i limfomi
predsjednik Dražen Vincek
Trg hrvatskih velikana 2/ll
10 000 Zagreb
OIB:51774844072
MB: 01136763
REG. BR.: 00000797
GSM: +385 (0)91 4873 561
TEL: +385 (0)1 4873 561
e-mail: udruga.hull.zagreb@gmail.com
Web adresa: www.hull.hr
IBAN: HR 36 2340 0091 1100 4711 4
SWIFT CODE: PBZGHR2X
Igor Delač- Samo zbog vas
(Ivan Zečić/Miroslav Zečić – Miroslav Zečić/Ivan Zečić) ℗ 2021 Croatia Records
Istaknuti sponzori HULL-a