DONOSIMO NAJNOVIJI BILTEN EURORDIS-A (RARE DISEASES EUROPE) - EUROPSKE UDRUGE OBOLJELIH OD RIJETKIH BOLESTI
U nastavku možete pronaći najnoviji bilten Europske udruge oboljelih od rijetkih bolesti.
Dražen Vincek
Izvor: EURORDIS

The Voice of Rare Disease Patients in Europe
Another Step Closer: Why Europe should keep striving toward an Action Plan for Rare Diseases.
On 25-26 October, the Czech government will host a milestone conference that should take us one step closer to the delivery of an EU-wide rare disease strategy. Ahead of the conference, EURORDIS and the Czech Presidency of the Council of the EU have been calling for a European Action Plan for Rare Diseases since it emerged as the main recommendation of the Rare 2030 study in 2021.
Read more about what we hope will come out of the conference, and why we are calling for an Action Plan.
OPEN ACADEMY
If you're a patient advocate keen to improve your knowledge about how to advocate for rare diseases on a European and national level, apply to our Open Academy Schools by the deadline of 24 October. The Schools will take place in Barcelona from 19 to 23 June 2023.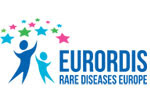 WHAT'S NEW AT EURORDIS?
This week, our Chief Executive Officer Yann Le Cam represented rare disease patients in a roundtable at the World Health Summit 2022 discussing gene therapies. The roundtable explored the opportunities and challenges that gene therapies pose to healthcare systems.
RARE DISEASE AWARENESS DATES
Earlier this month, the MCT8-AHDS Foundation, a EURORDIS member, raised awareness about MCT8 Deficiency by celebrating #WorldMCT8Day. Other upcoming awareness dates include: World Spina Bifida and Hydrocephalus Day (25 October) and International Brain Tumour Awareness Week (from 29 October).
25th ANNIVERSARY
Commemorating the 25th anniversary of EURORDIS, Yann Le Cam, our Chief Executive Officer, and Alexandre Mejat, EURORDIS Board Member, shine a light on our community's achievements with regard to advancing access to rare disease research, care and treatments.
MEMBERS' CORNER
Save the date! Join the 20th Action Duchenne International Conference taking place on the 11-12 November and learn more about Duchenne muscular dystrophy. This live event will feature patient-led discussions and updates about the latest Duchenne research.
ORPHAN DRUGS
Register to attend the World Orphan Drug Congress taking place in Sitges, Barcelona, on 14-17 November. Many of our colleagues will be speaking at the conference on behalf of the rare disease community.
PATIENTS ADVANCING RESEARCH
A selection procedure has launched to appoint patient representatives to the Paediatric Committee (PDCO) of the European Medicines Agency (EMA), for a three-year mandate starting next summer. Read more.
Follow us
14°C
Hrvatska udruga leukemija i limfomi
predsjednik Dražen Vincek
Trg hrvatskih velikana 2/ll
10 000 Zagreb
OIB:51774844072
MB: 01136763
REG. BR.: 00000797
GSM: +385 (0)91 4873 561
TEL: +385 (0)1 4873 561
e-mail: udruga.hull.zagreb@gmail.com
Web adresa: www.hull.hr
IBAN: HR 36 2340 0091 1100 4711 4
SWIFT CODE: PBZGHR2X
Igor Delač- Samo zbog vas
(Ivan Zečić/Miroslav Zečić – Miroslav Zečić/Ivan Zečić) ℗ 2021 Croatia Records
Istaknuti sponzori HULL-a